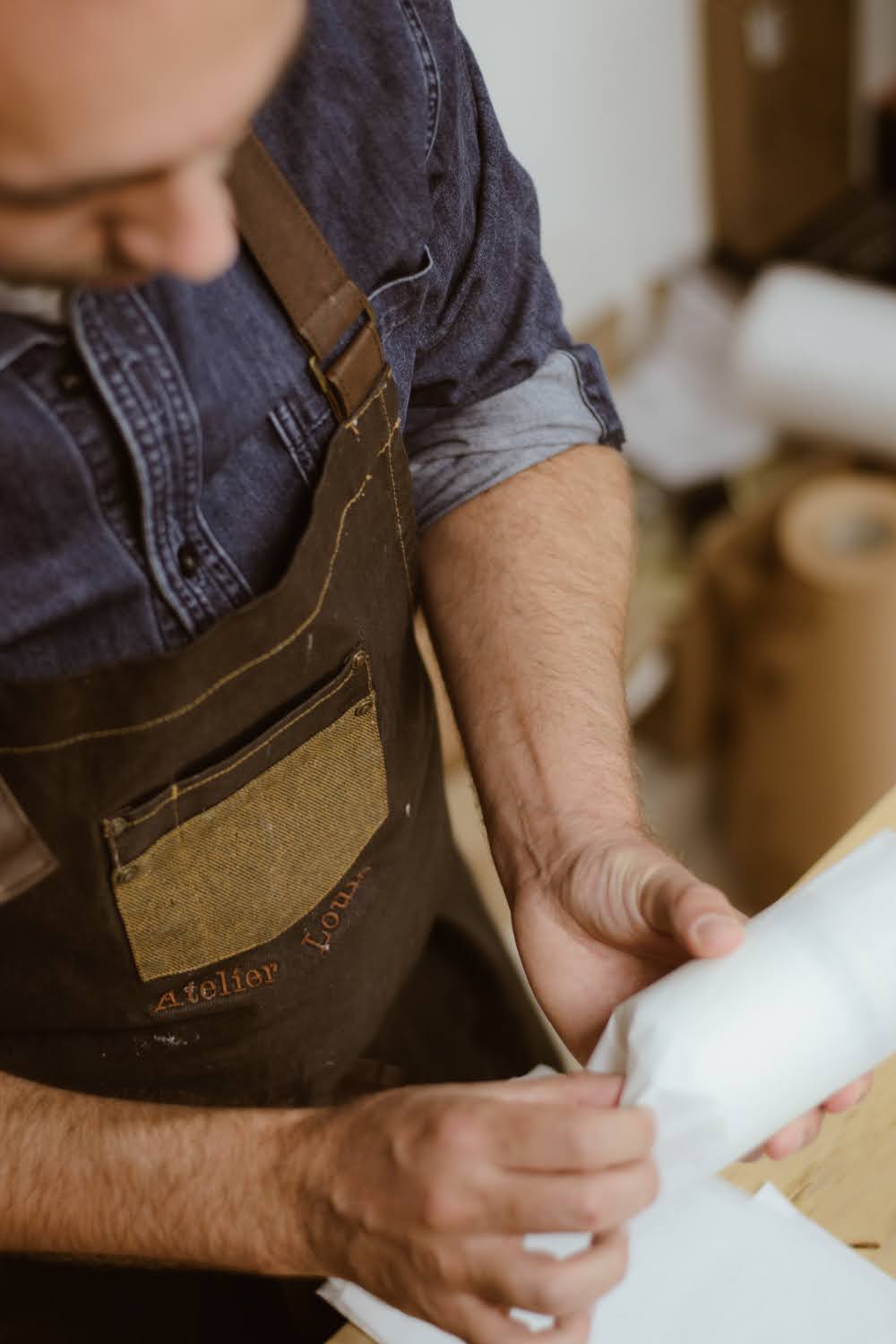 Louis workshop
Atelier Louis is a story of family, simplicity and forgotten memories.
"When I was little, my grandfather Louis placed a few drops of his favorite elixir, his cologne, in the crook of my neck. This memory will remain unforgettable. It was a sweet moment of sharing and complicity. "
An ode to simplicity and happiness
Inspired by my history, my travels and the love of craftsmanship, I decided to found in 2017 a workshop dedicated to the creation of a series of scented objects.
100% French
Atelier Louis has always remained faithful to its commitments. By working with 8 small and medium-sized French companies, Atelier Louis has selected the best raw materials for the manufacture of its scented mists and candles.
Our engagements